ABOUT US
Professional Driving and Safety Academy is a certified professional driving school in Nigeria, with our main branch located in Ikorodu, Lagos State, and other branches in all the state capitals in Nigeria and Abuja. Our company works with a lot of experienced and certified driving instructors with more than 12 years of experience who are well-versed in the latest traffic rules and safety regulations. The Professional Driving and Safety Academy (PDSA) is an experienced driving school certified and approved by the Federal Road Service Corps (FRSC), established in 2013.
PDSA has grown to become one of the most reliable driving schools in Nigeria to kickstart your driving journey. Our driving school offers expert instructors, comprehensive courses, and a focus on safety. Join us today to become a confident and responsible driver.
We cater to your needs and are committed to providing top-notch training, ensuring you master the art of driving. Enroll now and experience excellence on the road
Head Office:
BEST OFFICE COMPLEX,
212 Lagos Road,
Agric/BRT Bus stop,
Ikorodu, Lagos State.
BRANCHES:  All the State Capitals in Nigeria and Abuja.
HEAD OFFICE IN LAGOS STATE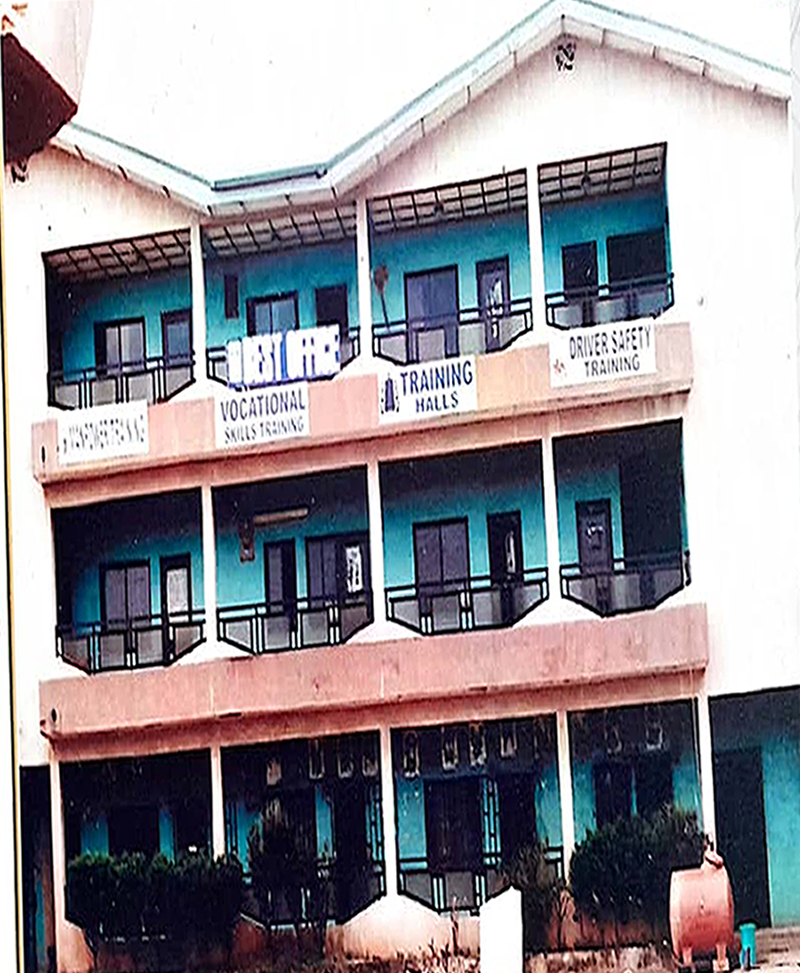 looking for THE BEST driving school in nigeria?
Professional Driving and Safety Academy offers efficient and safe driver instruction. We are well equipped with staff all over the country that are committed to offering top-notch driver education to trainers of all ages and ability levels. Therefore, we are your best option if you're seeking professional driving instruction in Nigeria.
To accommodate each trainer's individual needs, Our professional driving school offers a variety of courses that will meet your needs, whether you are a new driver trying to get your license or an experienced driver looking to enhance your skills. Get in touch with us today to start your driving journey.
professional driving and safety academy
PDSA is one of the best Driving Schools in Nigeria with a unique focus on Professionalism,  Safety and Security in driving. Our Company has trained many Learner Drivers and Experienced Corporate/Executive Drivers to become great and safer Drivers. We strongly believe driving safely is the main priority. Here, we teach Candidates certain skills to maintain safe and super defensive driving while being courteous on the road with other Drivers. We create a team of individuals that carry expertise, empathy, love, and others towards other road users. Our training programmes are comprehensive, affordable, resourceful, result-oriented, and enriched with simulations, Case Studies, and adequate Practical sessions with commendable Track Records.
Our experienced driving instructors will provide you or the Drivers in your organization with quality driving lessons and everything you need to know about driving safely and confidently. We will also help with processing or renewal of your driver's licence as soon as possible.
How Do I register?
You can register online through our registration form at the top of the website, anywhere you are in the country, and you will be contacted immediately. You can also chat directly with our Chief Executive by clicking on the WhatsApp button on your screen.
OR send a message to us on our email (roadsafetytrainers@yahoo.com or info@drivingandsafety.com).
Traffic signs and control devices;
The Code of the Road and lots more;